Exciting 4th set leads to victory over SAIT
Posted: November 26, 2019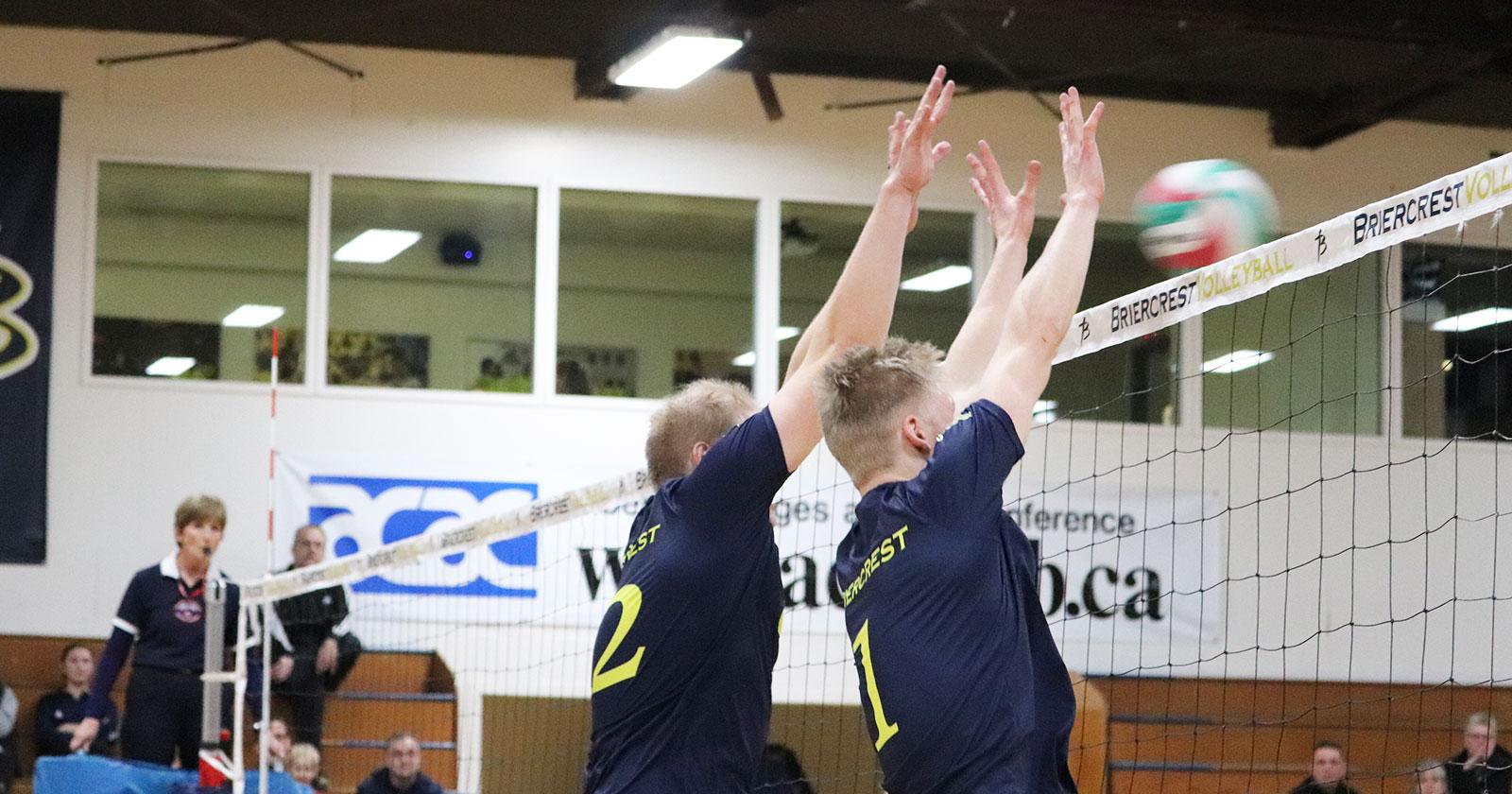 Saturday, November 23rd saw the Briercrest Clippers taking on the SAIT Trojans for the second time this weekend. The Trojans won the first matchup on Friday in three sets, improving their win streak to 8-0 and looked to keep it alive.
The Clippers, having been swept on their home court Friday, began the first set with vengeance, exploding with an early lead and forcing a SAIT timeout at 13-8 for the Clippers. Briercrest would continue their lead against the Trojans, eventually capturing the set 25-15.
However, the second set saw SAIT looking for revenge, swinging the momentum and pulling ahead to force two early Briercrest timeouts at 10-5 and 16-11. However, the Clippers were not out of the set yet and began to battle back, finding some traction and forcing the Trojans to call two timeouts of their own at 22-21 and 23-23. But after an intense finish to the set, the Trojans emerged victorious, taking it 26-24.
But Briercrest came back swinging in the third set, hitting the Trojans with such an unsuspecting counterattack that they had to call a timeout at 5-1. This did nothing to halt the Clippers' lead, and after a near complete line-swap Briercrest continued to build their quickly expanding lead, taking the set 25-13.
Although Briercrest took the early lead, going up 8-4, SAIT was not about to be outdone and sought to prove why they were ranked first in the nation. The Trojans quickly battled back, tying the game at 10's and then taking a 12-10 lead, at which point Briercrest called a timeout. From that point on the two teams battled point-for-point until the game drew to a tie at 20's, which is when Briercrest established a two-point lead and the Trojans took a timeout. The Clippers would continue to hold their two-point lead but took at timeout at 24-22 after what had appeared to be the game winning point was overturned. The two teams continued to exchange points, keeping the score even until Briercrest gained the upper hand and pulled ahead 30-29, causing SAIT to call their second timeout. The Trojans would fight back and keep it tied, but after an intense back-and-forth set the Clippers took the game, winning the set 34-32.
Player of the game for the SAIT Trojans went to setter Maddux Greves, who recorded 32 assists, 8 digs, 2 blocks, and 1 ace. For the Briercrest Clippers the award went to rookie libero Brady Watchel, whose 23 digs kept the Clippers in many rallies and helped lead them to victory. Watchel comments, "we knew we had to do better after the first game, so we came out a lot stronger and it was awesome to see all the guys playing so great."
The two team will face each other again on January 10th and 11th at SAIT.