Player Spotlight: Tysen Smith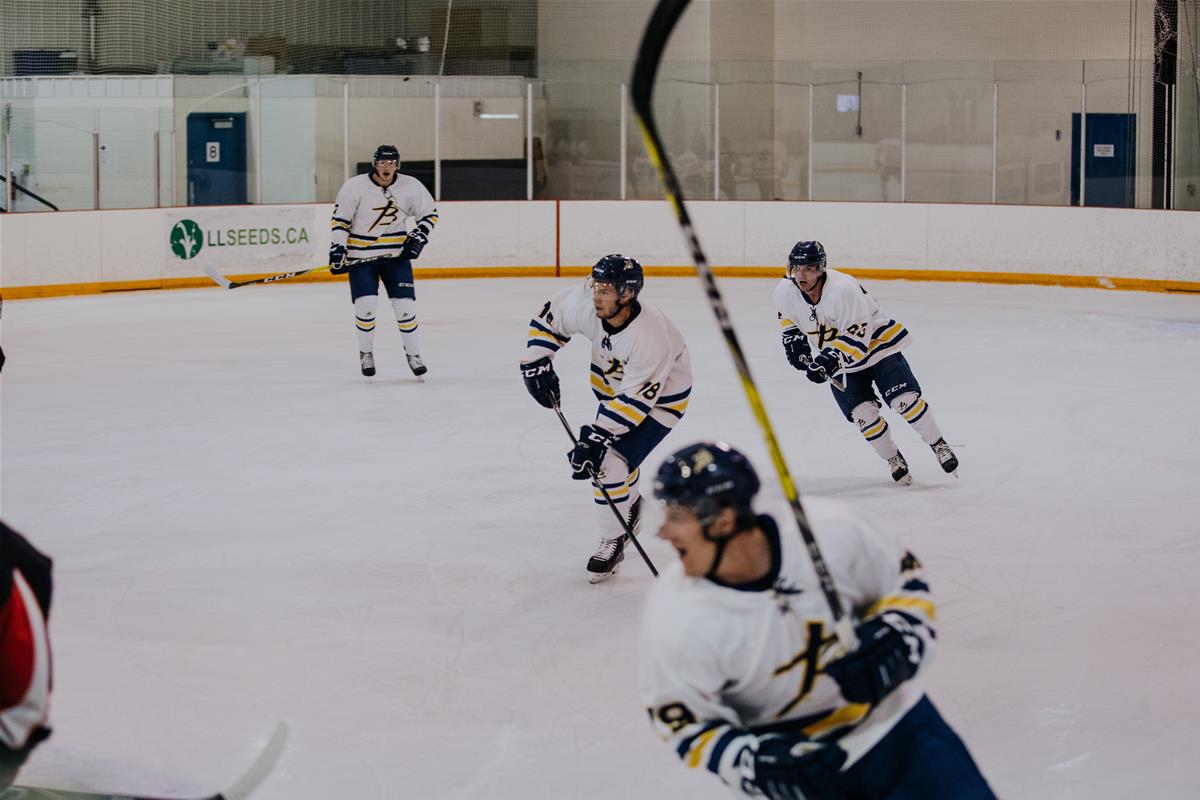 Briercrest Hockey wrapped up the first semester splitting their final two weekends and putting themselves in a great position for their march towards playoffs in the second half. Tysen Smith has played an important role in the team's success so far and currently leads the team in goals and points. But as Tysen reflected recently, coming to Briercrest wasn't in his original plans. After his time with the Battlefords North Stars of the SJHL came to an end, Smith thought hockey might be done for him. When Briercrest Hockey coaching staff contacted him with their interest, he said he 'tried to politely as possible say no'.
They did however continue to keep in touch and also invited him to their Spring Camp back in March. While Tysen said he still was not really interested to come, another player talked him into joining for the skate. It ended up being a huge part of influencing his decision to join the squad this season. For him, "the atmosphere of the team was different than he had experienced anywhere else, from the quality of guys to the opportunity to pray together on the ice after practice". Spending time playing 3 on 3 with current captain of the team sealed the deal and by the time he got to training camp he knew he had made the right decision as it 'just felt right'. So far, he has experienced a different perspective in the game. It is more than just winning and partying or losing and being angry. After battling hard on the ice, he says it has been neat to take a step back and hear other players share life stories on the bus.
Tysen also reflected that eating with the other teams after home games seemed a bit weird at first but hearing some of his own teammates share their testimonies has been encouraging. For Tysen these interactions have encouraged him personally as well as been an encouragement to see how both teams engaged and respond to the opportunity. Tysen has certainly grown as a player on the ice and his hattrick against CUE contributed to an important win. This also helped him grow in his confidence in what he could do with the puck and how to get to the right places. Coach Ramer appreciates what Tysen has brought to the team this season. "He is a team first player with a great attitude on and off the ice who comes every day to work hard and give his best. He is one of a great group of guys that we have in our dressing room this season."
Overall it has been a great semester for him personally as well as a person and in his relationship with God. One course in particular with Carl Hinderager has helped him wrestle through some of the issues in the world. If you spend any time with Tysen you may find out quickly that he is a fan of the Edmonton Oilers and also is a very passionate and gifted hunter. What many do not know that he is also an avid coin collector. As far as future occupation, Tysen has enjoyed his work in the construction industry and would be excited to own his own business someday.